Ron
Church Elder
Your content goes here. Edit or remove this text inline or in the module Content settings. You can also style every aspect of this content in the module Design settings and even apply custom CSS to this text in the module Advanced settings.
Wally
Church Elder
Wally was born in Baltimore, Maryland in 1954 and his family moved to Southern California while at a young age.
He met his wife Donna while attending high school and they were married in 1975 and later had two sons Derek and Ryan.
It was important to Donna to have the family attend church as their sons were growing up and after many years, he finally came to know Jesus Christ as the Lord of his life and Personal Savior but not until around the year 2000. Shortly afterwards he was led to the Orange SDA Church where he has been attending and serving God since 2001.
The members of the church family are all familiar with his two sons, their wives Johni and Melody and their three grandchildren Lexi, Savannah and Ryan Jr. are such a blessing from God, and all, such an important part of their lives. For this reason the Bible verse that has so much meaning to him comes from the third book of John verses 4, "I have no greater joy then to hear that my children are walking in the truth."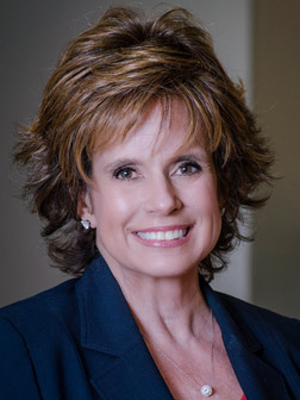 Vikki
Church Elder
Vikki is a native of the Southern U.S., transplanted to California. As a minister's daughter, she learned her Bible verses early; but she has always cherished and been grateful for Romans 8:38, 39: "For I am convinced that neither death nor life. . . neither height nor depth, nor anything else in all creation, will be able to separate us from the love of God that is in Christ Jesus our Lord."
VikkI has a passion for community service, and is pleased that her job as Executive Vice President of Wilson Automotive has enabled her to be active with so many quality charitable organizations. She currently serves on the Board of Orangewood Children's Foundation.
Her husband Mark has dedicated over 20 years to the City Council in Orange and currently serves as Mayor Pro Tem. A love of nature and animals has consumed Vikki throughout her life. That love and her enjoyment of photography drag her out of bed most mornings in time to hike and catch the sunrise. She also enjoys paddle boarding, scuba diving and writing. She has published two books and is working on a third entitled "BrookSong." She and Mark reside in Orange Park Acres with their shih tzu, Harley.
Trisha
Church Elder
Trisha was born and raised in NYC and lived in various places on the east coast until she moved to California in 1997. She have lived here in the city of Orange ever since and has attended the Orange SDA Church since 2002.
Her mentor in Brooklyn, NY introduced her to Jesus by her warm and friendly demeanor, as her next-door neighbor. After being baptized in the Brooklyn SDA Church in 1973 she has been a growing believer and follower ever since.
One of her favorite Bible verses is from Micah 6:8, "He has showed you, Oh man, what is good, and what does the Lord require of you? To act justly, to love mercy, and to walk humbly with your God."
Now that the Lord has blessed her with retirement she is able to enjoy her outdoor walks with Him in the early morning, occasional racquetball with her competitive husband, field trips with her grandchildren, and volunteering in various ministries to reach out to others and share the incredible love of our wonderful Savior!
Lou
Church Elder
Lou was born in Rancagua, Chile and moved to the US when he was 8 yrs. old. He lived in Walla Walla, WA for 7 yrs and then moved to LA in 1957. He has lived in California ever since.
He was born and raised a Seventh-day Adventist and has made many friends through the years. His mentor when he was a growing up was Pastor Hernandez from the Lincoln Heights Spanish Church. He was truly a man of God and taught him how to grow and develop in Christ.
One of his favorite chapters in the Bible is taken from Ezekiel 18:19-24 which puts the life in Christ in such a clear perspective.
He is confident that the Lord has blessed him with a wonderful life! He has a joyful wife, children that love the Lord, and grandkids that are true a blessing to him! In retirement, he is still able to enjoy his passion with golf! He also likes to play racquetball with his wife on occasion. He is also committed to sharing the gospel message with the inmates in the Santa Ana correctional facility through our Prison Ministry. God is good……..all the time!